West African Meat pie or the Nigerian Meat pie is light and slightly Flaky and it's stuffed with well seasoned Ground Beef (minced Beef), Potatoes and carrots. These Meat pies are a comfort to the soul and a delight to the palate. They can be eaten as breakfast, brunch, or as a snack.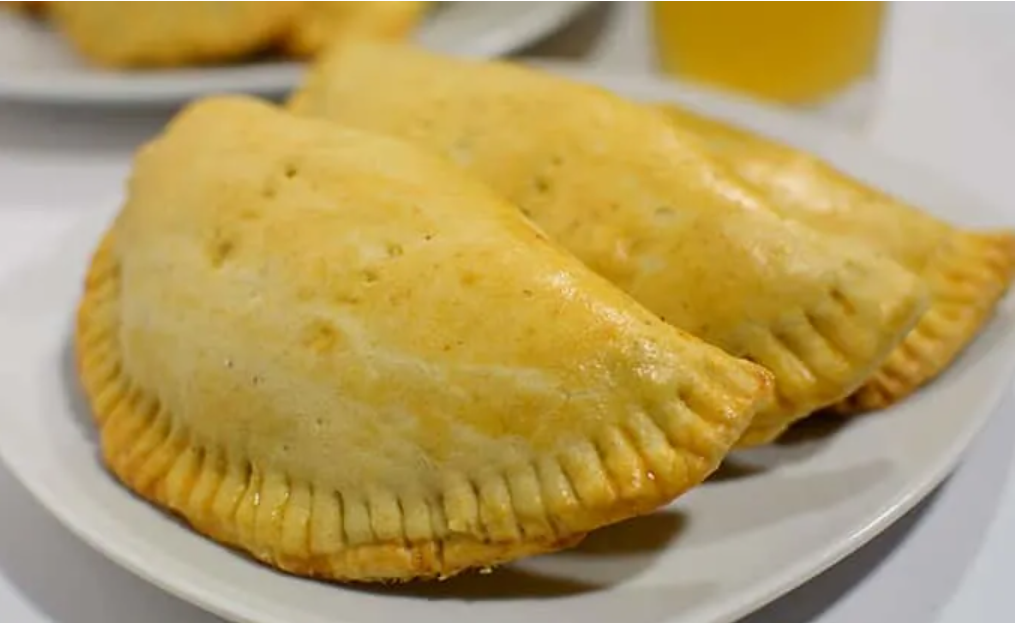 It's not much of a surprise that the West African meat pie has a lot in common with the British pasty because of that where it originates from. Though over the years we (Nigerians) have found a way of making our own Pies to our taste.
Don't be intimidated by the thoughts of making the Nigerian pie. The Nigerian Meatpie has an unjustifiable reputation for being hard to make. I will compare making the Nigerian pie to learning how to drive a Car. When handling the car the first time it may seem hard but as soon as you get a hang of it it becomes easy and then you can tell everyone that driving is easy. Likewise is the art of pie making, so build your confidence!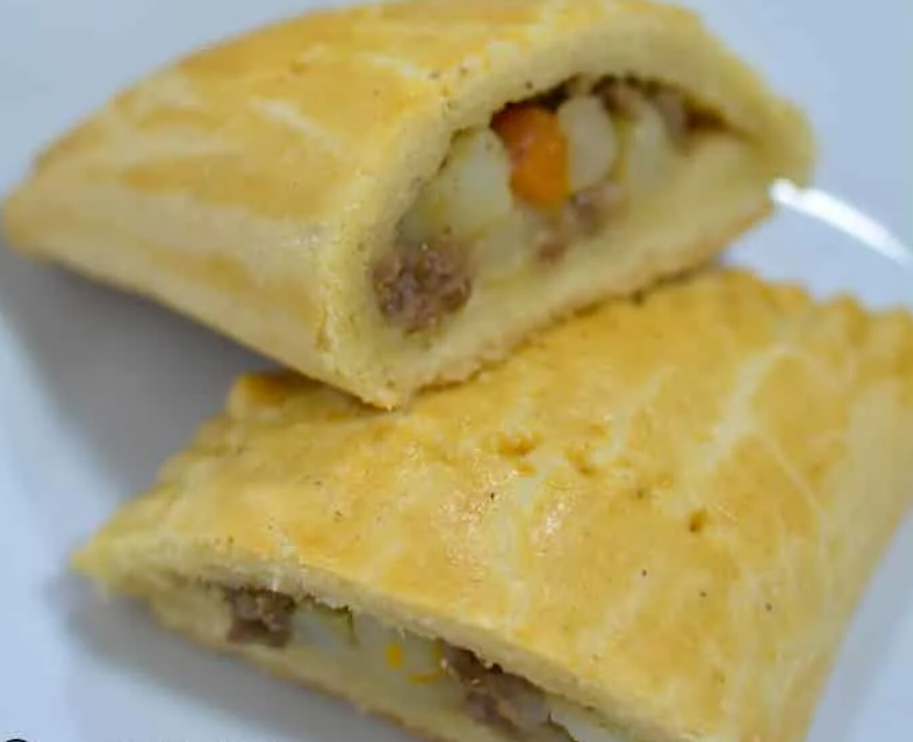 Between, have you tried the Jamaican beef patties? They are so good. It has a lot in common with the Nigerian Meatpie, however, it has its own uniqueness.
Also, If you don't want beef in your pies, feel free to make the Nigerian Chicken pie which is stuffed with chicken! It's either pies or Nigerian jollof rice whenever there's a party at home.
For the Nigerian Meat pie filling:
1 Cup Carrots diced
1 Cup Potatoes diced
1.25 Tsp Salt
1 Tsp Curry powder
1/2 Tsp Thyme
2 Bouillon Cubes
1/2 Cup Water
2 Tbsp Flour
1 lb Ground beef
1.5 tbsp vegetable Oil
For the Nigerian Meat Pie pastry:
4 cups all purpose flour
10 Tbsp Margarine
10 tbsp Butter
1 Tsp Baking Powder
1/2 Tsp Nutmeg
5 Tbsp Water a little More or less
1 Egg For Egg wash
Instructions
Directions for making the Nigerian Meat pie filling
Add some Oil in a Pan and saute the Onions for about 1 minutes then add the curry powder, Thyme, and Salt and mix together

Add the ground beef and cook until it's well browned then add the carrots and potatoes and cook till tender

In a separate bowl, mix the flour and Water until smooth and pour the Flour mixture inside the filling (this will thicken the filling)

Remove from heat and allow to cool
Directions for making the Meat Pie pastry
Combine the Flour, Baking powder and Nutmeg in a Bowl and mix well

Add the Margarine and butter (or margarine alone if you choose to) and rub it with the flour until you get a crumbly texture – like Breadcrumbs then begin to add Cold Water, a little at a time until it forms a stiff dough

Transfer the dough to a work surface and knead for 1 minute then place the dough back in the Bowl, cover it with a plastic wrap and place in the Fridge to rest for about 30 minutes
Let's put them together
犀利士
cipe-7234-step-2-0″ class="wprm-recipe-instruction">

Roll out the Dough to about 1/4 of an inch thick then cut out your desired size circles and scoop about 1 to 11/2 Tablespoons of filling (don't overfill so you can be able to easily close the Pie)

Crack an Egg in a small Bowl, add 3 tablespoons of water and whisk together then use a pastry brush to brush the edges of the Pie

Fold the pie over to seal (and crimp the edge if not using a pie cutter) and use a fork to create a couple of vents on the Pie (this will help prevent air pockets in your pie)

Brush the surface of the Pie with the Egg wash and arrange the Pies on a parchment paper lined tray (You can just rub the Baking Pan with Butter or Margarine as well)

Bake at 350 degrees Fahrenheit for 20 to 30 minutes or till golden Brown.

There you have your fresh Nigerian meat pie. Serve with a cup of hot Tea for Morning breakfast or a chill drink for afternoon or evening snack. Enjoy!

Notes
Some people like their meat pie spicy, so feel free to add any hot pepper of your choice to your filling.
If you prefer a pastry pie that is fried as most people ask me, I'll suggest you go for the Nigerian Fish Roll
I used a combination of Margarine and Butter for this recipe in order to achieve a richer and a little more flakier Meat pie but you can use only Margarine if you choose to, it works very well.
It's not advisable to use only Butter for the Nigerian Meat pie, it will be way too flaky.
Watch out for your oven temperature. The time on this recipe is what works in my own oven, however, keep an eye on your pies to avoid underbaking or overbaking the pies.
Nutrition
Calories: 
366
kcal
 | 
Carbohydrates: 
29
g
 | 
Protein: 
9
g
 | 
Fat: 
23
g
 | 
Saturated Fat: 
10
g
 | 
Cholesterol: 
52
mg
 | 
Sodium: 
510
mg
 | 
Potassium: 
244
mg
 | 
Fiber: 
1
g
 | 
Sugar: 
0
g
 | 
Vitamin A: 
2010
IU
 | 
Vitamin C: 
2.1
mg
 | 
Calcium: 
39
mg
 | 
Iron: 
2.8
mg